I have a confession to make.  This year, I bought a candle that smells like sugar cookies.  Something was askew as I strolled the aisles at Home Depot last weekend.  Baking? At the Home Depot?  For a second I thought I might be at Williams-Sonoma, but the lumberyard quickly brought me back to my senses.  Like a bloodhound, I had to find my way to the mouthwatering source of incongruity.  Et voila, a brightly colored display of holiday scents – from plug in to aerosol to my humble candle.  And so I brought the inspiration of Christmas cookies home with me – holiday spirit of baking, alight!!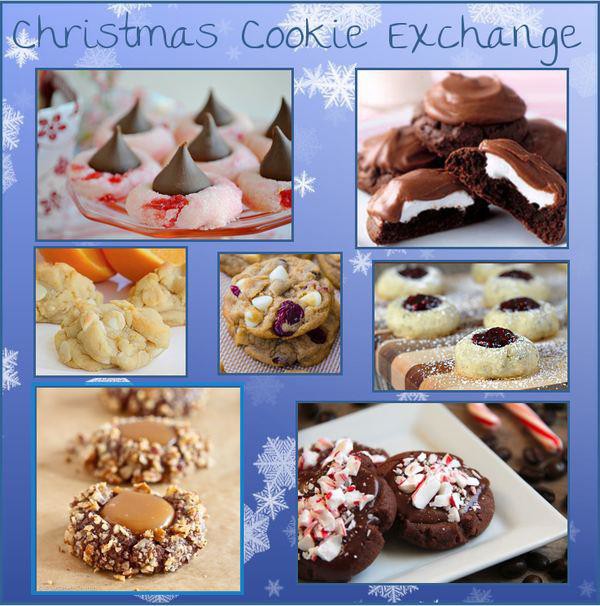 One of my favorite things to do during the holidays was to get together with my baking BFF's and make cookies en masse!  Donning our most obnoxious aprons, we let our inner housewife run rampant and wielded wooden spoons and oven mitts with a vengeance.  We unleashed a baking fury that culminated in a mountain of cookie tins piled high on the kitchen table at the end of the day.   Yes, baking cookies until you are in a state of exhaustion is good for the spirit and soul.  And the quickest way to achieve said state of exhaustion?  To triple your gingerbread recipe, and knead a ball of dough equivalent in size to that of a small child.  But gingerbread is totally worth  it!
My Gingerbread Inspiration Board…
Of vital importance to the cookie exchange is a good variety of flavors, shapes and sizes.  If you hit the jackpot, or you are the Miss Bossypants exchange organizer, then all of the cookie recipes may appeal to you.  But variety is the spice of life, so if you end up with the cookie version of fruitcake, don't worry because each and every last one of those gems will get eaten.  Enjoy!
Check out last years Christmas cookie exchange roundup here!
Comments
comments