What is better than going camping?  An indoor camping party!  Yes, my friends, it is camping at its' finest without any of the hardships mother nature might throw your way. Indoor plumbing, check.  Climate control, check.  All the fixin's for smores, check-itti-check-eroo!!  You can bring all of the fond camping memories inside, and check the bugs at the door!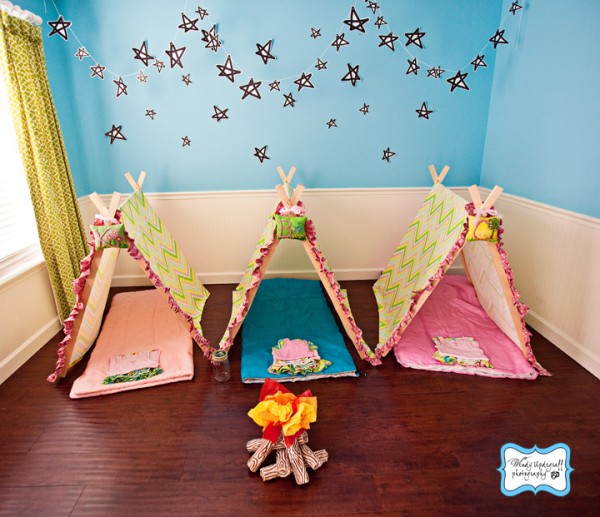 A camping party can be as simple or as over the top as you want to make it.  It is also a great theme for girls or boys of many different ages.  Check out this gorgeous camping party created by Wendy Updegraff – she truly thought of every detail.  She may just win the award for coolest mom ever!!  I love all of the fabulous colors and crafts the girls took part in.  The hardest part must be to remind yourself that you are the host, and not the attendee!
You had to know upon receiving the treasure box invitation that this party was going to be off the hook…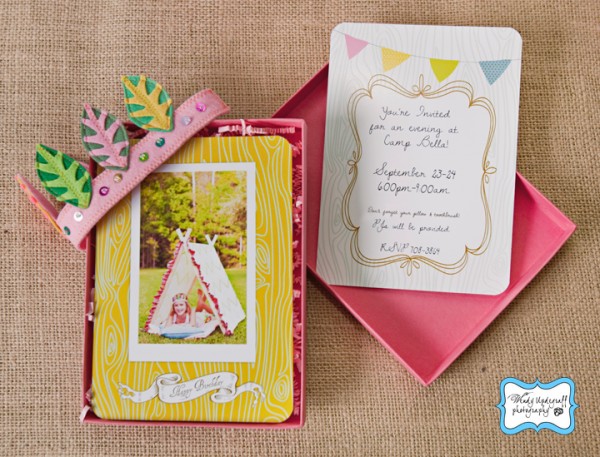 The sleeping accommodations are too sweet – puts the REI gear to shame…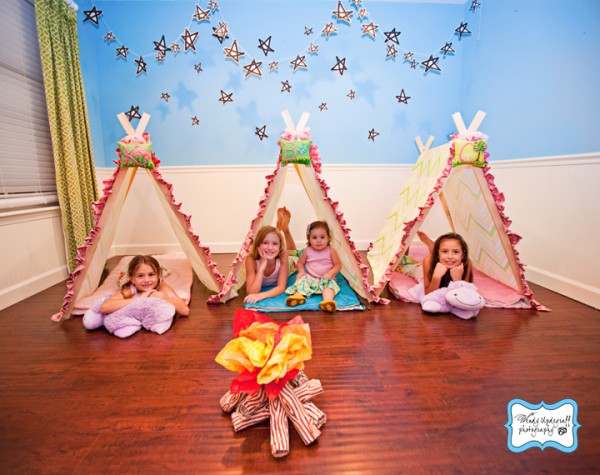 How fun would it be to decorate with glow in the dark decorations for a sleepover…
These Glow in the Dark jars could stand in for lightning bugs…
Crafts reminiscent of the days spent at summer camp…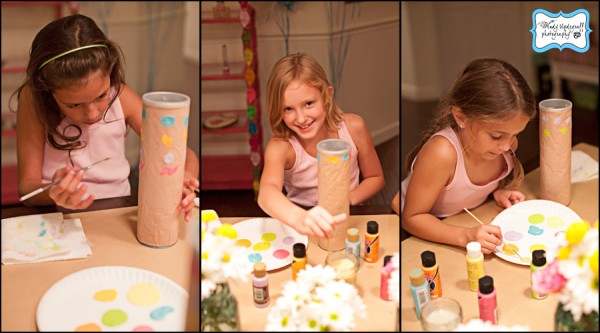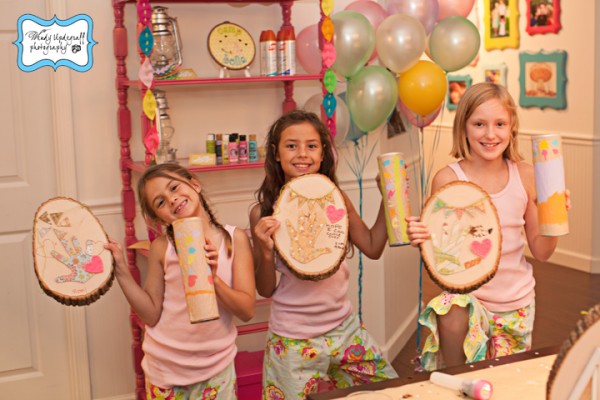 And the best part of all about Camping… SMORES!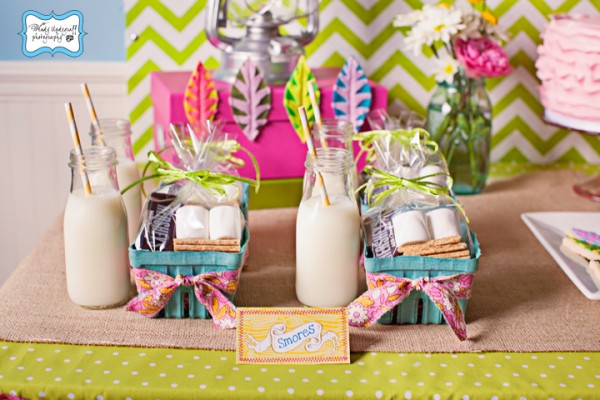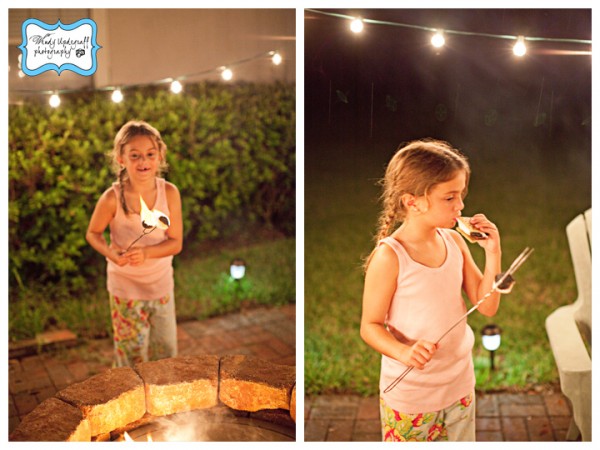 Check out the rest of the details for this amazing camping party on Wendy's site here.
(all above images from Wendy's site unless noted)
Comments
comments